A BIG STEP TOWARDS THE TERRA VITIS LABEL

Our winery shows a strong development in relation to the demands and needs of the consumers. We have followed the market development with new winemaking tools and new bottling and storage techniques. Our adaptation to the new generation is also visible with our ultramodern cellar in Mèze.

Terra Vitis is a reflection of the love of nature. The environment is the main topic of Terra Vitis, along with the protection of natural resources. Audits have been carried out as well as three types of controls planned every two years (one control by the association, a second one by an independent body and the last one by a laboratory for the analysis of wine residues).

For the year 2020, we plan to have 500 hectares under Terra Vitis, which will allow us to move towards the High Environmental Value (HVE). Terra Vitis is a reasoned approach, which is similar to the organic approach and concerns a small part of the production with a growing potential for development. An audit was carried out in October 2019 and enabled us to obtain the Terra Vitis label. At the same time we intend to redouble our efforts to obtain AB BIO certification in 2022.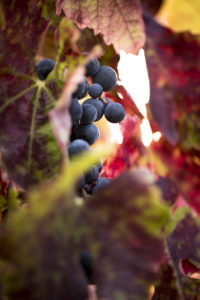 Read more about this on ThauInfos.fr:
THE HB DIAMOND VINTAGE, A BEAUTIFUL LANGUEDOC JEWEL!

A l'image de notre emblème Hugues de Beauvignac, laissez-vous séduire par l'allure et par l'élégance de ce rosé gastronomique, expressif et charmeur et à la robe scintillante.
Ce vin, médaillé d'Or au dernier Concours Agricole de Paris, révèle des notes d'arômes intenses d' agrumes bien mûrs et de fruits rouges en confiserie.

Il se déguste à une température de 10°C et surprendra par son fruité dès l'apéritif et accompagnera les plats élaborés à base de poissons en sauce, les viandes blanches et les fromages de chèvre et de brebis.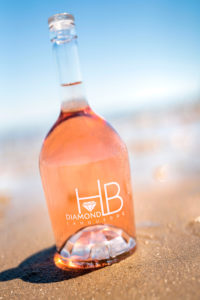 See this wine in our catalogue:
SOME USEFUL LINKS

---
The official website of the Picpoul de Pinet syndicate

All the information about the different A.O.C. of Languedoc
Wine Tourism Club Languedoc-Roussillon: a land of wines and soils to discover
Pinet Village
Rural cottages, in the heart of the Hérault vineyards
Pomerols Village
Mèze City
Castelnau de Guers - official website