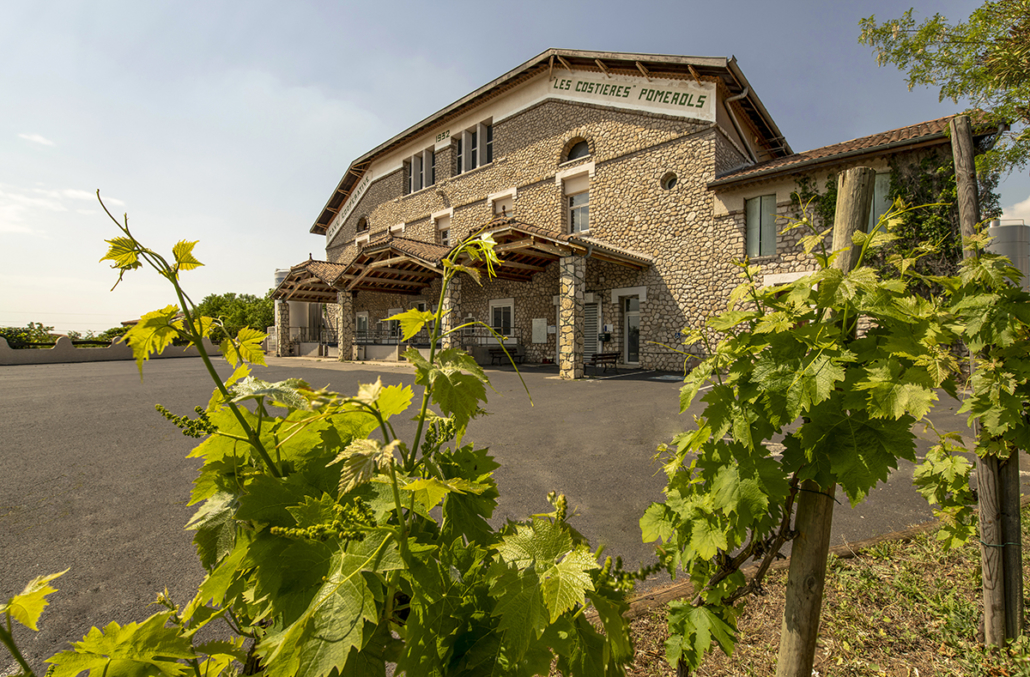 Come and visit us at our wine cellar in Pomérols !
You will be invited to discover and sample the extensive range of wines on offer. A very knowledgeable and enthusiastic team is looking forward to welcoming you and will be inviting you to partake in a very enjoyable and informative wine-tasting experience!
Don't hesitate to ask for advice and information on grape variety, tasting notes and food-pairing suggestions. Our superb and ever-popular Picpoul de Pinet for instance – a traditional local variety – has a striking texture that develops to an explosion of aromatic complexity followed by fresh and zesty notes; then come the rich candied fruits and toast flavours. This very versatile wine is perfect with oysters and other shellfish, all types of fish, and equally good with white meats.
And while you are enjoying a feast of flavours and aromas, you will be invited to discover some of the high-tech equipment needed to produce our great, quality wines.
Various events will be held at some time during the year – for further information keep checking the "What's new" page. Two events are always be held in October and December: the "unveiling" of the Primeur in October and of the new vintages in December.
OUR ADDRESS:
68 Avenue de Florensac
34810 POMEROLS
Tél.: 04 67 77 89 94
email : beauvignac@orange.fr
OUR GPS COORDINATES POMEROLS
Latitude : 43'23'26.83″N
Longitude 3'29'28.97″E
OPENING HOURS:
January – December (except summer season)
Monday to Friday : 8:30 a.m – 12:30 p.m and 2:00 p.m – 6:00 p.m
Saturday : 9:00 a.m – 12:30 p.m and 2:00 p.m – 6:00 p.m

Summer season
July-August : 8:30 a.m – 12:30 p.m and 2:00 p.m – 7:00 p.m

Saturday : 9:00 a.m – 12:30 p.m and 2:00 p.m – 7:00 p.m
Sunday and public holidays : 10:00 a.m – 12:30 p.m